Guardian-Proxy
Last Wish
Regular price
$15.00
Save

$-15.00
---
Last Wish
Raid Completion
The Dreaming City is being corrupted by Riven, the last known Ahamkara.   Mara Sov has called for the help of Guardians to complete the Last Wish raid and defeat Riven to earn exclusive end-game rewards.
The Last Wish raid is one of the most intensive mechanically driven raids that Bungie has released so far. Ever got stuck on Shuro-Chi for 3 hours bc people cannot seem to understand what plates to stand on? Yeah we feel ya! On top of the chance to receive the AMAZING 1 Thousand Voices Exotic, you get to see a Taken Ahamkara Dragon!! If that's not enough, the beautiful scenery and high-stat rolled armor should be enough for you to venture in and take that Dragon on! If you need help or just simply do not have the time to complete this raid the GP Team is always here to help! For any custom orders in regards to this raid, send us a message and we'll always respond!
Our GP Team has perfected all mechanics and has mastered the best strategies.   If you need any assistance completing the Last Wish raid we are here to help!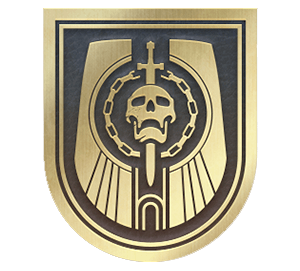 Weekly Raid Challenge – 

This weeks challenge is Summoning Ritual. 
The weekly raid challenge can be completed if the option is selected.   It unlocks a Triumph required for the Rivensbane title if you have obtained the Clan raid bounty from Suraya Hawthorne.  This bounty will give a Powerful Reward from the raid loot pool.
If you cannot obtain the weekly bounty from Hawthorne there will be no record of challenge completion and the triumph will not be awarded.
Each challenge can only be completed once per character, per reset.
**You MUST have the Weekly Raid Challenge bounty (or have it available for us to collect) in order to get rewards from the Weekly Raid Challenge.**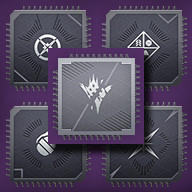 Hidden Raid Chests –
Both Included!
We will obtain the chest below the bridge between Kalli and Shuro Chi as well as the chest above on the ridge before the Ascendant Realm between Shuro Chi and Morgeth.
These chests can possibly reward Taken mods along with raid weapons and enhanced gear.
All rewards are completely RNG and not guaranteed.
Boss drops will reward raid rewards at current level.
Hidden chests reward raid rewards at current level.
Raid weapons have the possibility to drop as a curated masterworked god roll.










A Seed of Light unlocks the 3rd subclass tree for your character.
GUARANTEED on your character's first clear.






We currently will open 2 hidden raid chests for additional loot.   More will be added upon discovery.
If asked on your order note

 

we will redeem extra Ethereal Keys obtained once per account via the 1st wish at the wish wall. We will not however, obtain an extra key for you so this key should be obtained before placing an order.

Corrupted Eggs – We will use Wish 14 and collect the 5 Corrupted Eggs for you. (Requirement: Must have the Wish-Ender Exotic Bow)